keyboard_arrow_leftPrevious
Check Nowkeyboard_arrow_right
keyboard_arrow_leftPrevious
Check Nowkeyboard_arrow_right
Nissan Truck Wreckers Melbourne
One of the main concerns of truck owners is the cost of fixing and repairing of old and scrap trucks. And after doing it, no one can give you a guarantee that you'll get a good price for your truck. We at Nissan Truck Wreckers Melbourne can provide you with the best price for your truck without giving you the headache of repairs. We have been in the Nissan truck-buying business for more than 10 years now. During this period, we bought and wrecked hundreds of Ud Nissan trucks in Melbourne. And now we are one of the top Nissan truck wreckers in Melbourne who not only offer you instant cash for your old and scrap truck but we also give you free services like free pick up, removal and completely free evaluation. No one pays more cash for trucks in Melbourne than us.
So, why leave the wrecking or disposal into your own hands and spend lots of time, effort or money in order to get rid of your old Nissan truck when you can just simply call, email or fill out our online form? Provide us with the specifics of your Nissan truck such as year, model, and mechanical issues and after inspecting this, our team will give you a final price for the value of your old truck – this is a no-obligation quote and when you say yes to our price – we will come to your location, pay you top dollar cash for your Nissan truck regardless if it is old, damaged or scrap instantly! We will remove your truck for you absolutely free anywhere you are in the areas of Melbourne, Geelong and Ballarat City.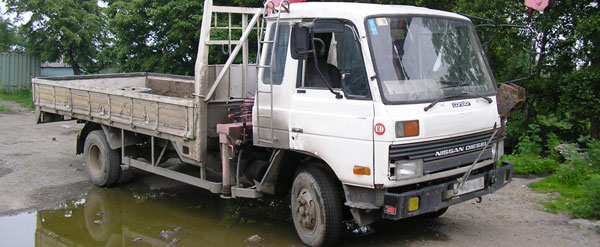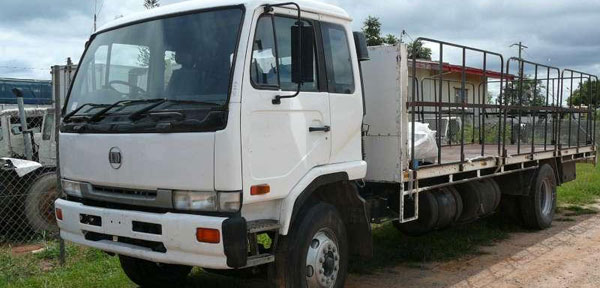 Why Choose Nissan Truck Wreckers
Here are just some of the most common reasons why you should be looking for the service of a Nissan truck wrecker:
When your Nissan truck is a couple of decades old which means due to its prolonged use, it could be damaged because of normal wear and tear
Accidents can create a total wreck for your vehicle and sometimes the value of the repair costs higher than getting a new one
When spare parts replacement and repair are no longer an option
When your damaged Nissan truck is just sitting in your driveway with no use
When you will likely get more from your insurance company for the value of your vehicle
When you take a good look at your old Nissan truck and evaluate whether it can get you from point A to point B efficiently without the need for a major repair to keep your truck running smoothly
Up to $10,999 Cash for Nissan Trucks
Our ultimate guarantees are – top cash for your old Nissan truck regardless of its age, year, model and mechanical issues; fast and reliable service; and free pick up and removal service anywhere you are in Melbourne. It doesn't matter whether your Nissan truck is running or not and there is no need to have your old, unused Nissan truck fixed before we buy it. We will pay cash for cars of up to $19,999 – guaranteed!
Free Nissan Truck Removal in Melbourne
While other truck wreckers provide a conditional removal service, we are offering a free service to pick up your Nissan truck from your location anywhere in Melbourne and Geelong or Ballarat City. This fabulous free removal service includes the pick up of your unwanted truck from your house or factory to our collection depot. You can decide a pickup date of your own choice. We also do transfer paperwork for old Nissan trucks to save your time.
To sum up, when you book your truck for removal with us, you save time and fixing costs for your truck. And in one call you feel relaxed that you've sold your truck. To get a free and non-obligation quote for your Nissan truck, just call us at 03 5990 3145 or fill out our quote form and share your truck details with us or complete our quotation form.
So don't wait, sell your truck on the spot & get paid instantly. No matter where you live, we provide our service Melbourne-wide. To know more check our service locations.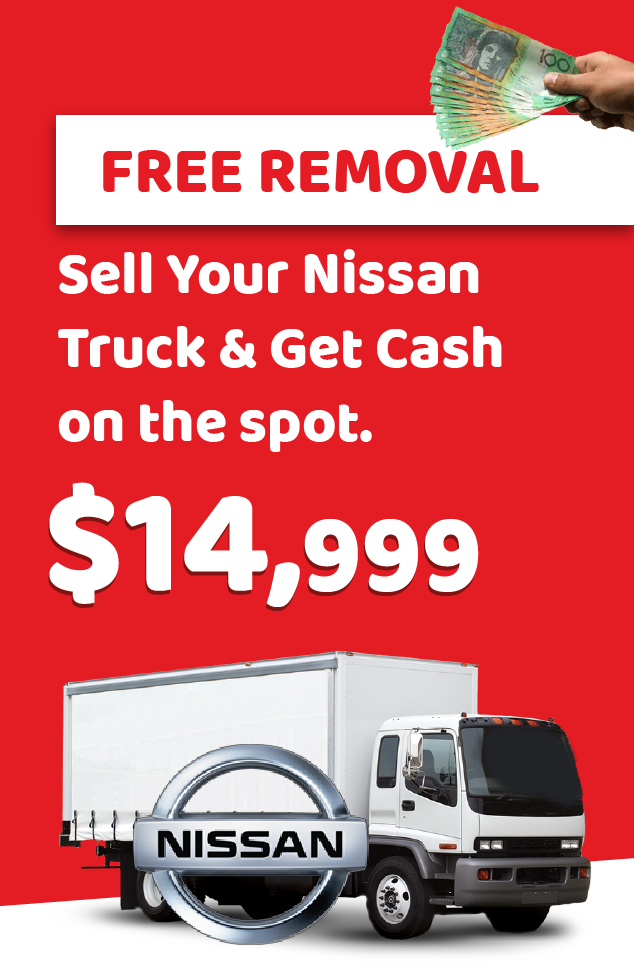 Sell Nissan Truck of Every Model
Selling a Nissan truck or unwanted vehicle of any model has been made very easy by Nissan Truck Wreckers Melbourne. You just need to discuss all the necessary details of the Nissan Ud trucks that you want to sell. And Ud truck wreckers will be on the way. Here we are mentioning some Nissan truck models that we buy.
Ud Mk 180
Ud Mk180 Turbo
Ud Pk220 Palfinger Pk9501 Complied.Till 9Month 2019
Ud Pk265
Ud Cpb87
Ud Cw450 Crane Borer
Ud Mk 11 250
Ud Mk 150 Refrigeration/Freezer Pantech 8.5 Tonne Truck
Navara
Ud Trucks
Ud / Excavator
Ud Cka 290
Heavy duty truck CV
Mk175
Mk235
Mk240
Mkb2
All  models of damaged Nissan trucks
Atlas 200
Cwa15
Cwb450
Diesel Ud
Nissan Ud
Other Make Wreckers in Melbourne Victoria
Nissan Truck Dismantlers – Wrecking All Nissan Truck Models
You are at Nissan Truck Dismantlers where each and every part of your Ud truck has its value from the engine, and transmission to scrap metal. We have licensed truck dismantlers in Melbourne so you can have the peace of mind that you are in good hands. No parts are left unused because we make sure that each and every part of your old, unused, wrecked or damaged Nissan truck will be disposed of properly. We are an authorized Nissan truck wrecker servicing Melbourne and Geelong and Ballarat City which means that we ensure our process of dismantling, wrecking and removal complies with Australian standards and help take care of the environment.